"His older self had taught his younger self a language which the older self knew because the younger self, after being taught, grew up to be the older self and was, therefore, capable of teaching." - Robert A. Heinlein
As we are entering this BRAND NEW decade, it got me reflecting the past one that went by. I have never truly done this before, as maybe I just was way too young to care nor did I think it was beneficial for me at that time. But I guess after a very turbulent decade in my 20's and entering my 30's now, I got to a very humble and authentic version of myself looking at the past decade and what things I learned from it. Things I truly wish I could of told my younger self in my 20's so that she acts and does things right to get her to the destination she wishes, but as life lessons keep teaching us and making things more "louder" so we get aware of them, I do accept the experiences I had to face in order to understand better and start the new decade with better energy and more knowledge. Here are my 10 things I have learned from my past decade which I hope serves you well into things you should consider changing in your life: 1. Forgive Yourself. Forgiveness is not just towards another person but also towards yourself. For all the things you have done to people (sometimes unconsciously and sometimes intentionally) but for a also all the things you have done to yourself. I had to forgive myself for how my younger self treated herself. For all the neglect and abuse she allowed in her life, not thinking she was strong or worthy enough for more. I forgive her for ever thinking she was less than enough.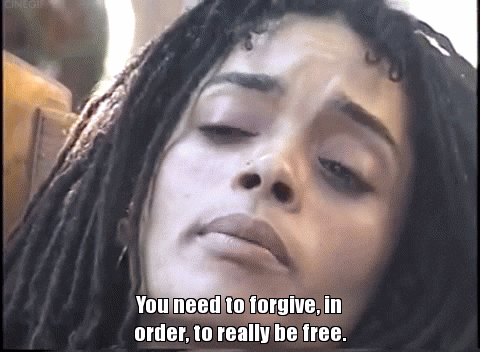 2. Make More Time For Things You Love. Make sure you give to yourself more often. We get so caught up in the day to day tasks and duties, we forget ourselves. We forget that we need to allow ourselves to have some fun and more "me" time, this is the only way how you can truly re-balance yourself and feel more at ease. I had to make a list of all the things I love and enjoy and I had to really put more consciousness and awareness to those things, as those are the things that fill me up with love.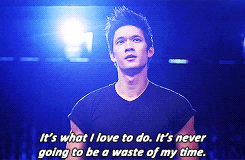 3. Mental Health Is #1 Priority. Truly after a very intensive and turbulent decade, I saw myself go through so much mental turmoil and exhaustion. I knew that deep down inside I was killing myself, I felt the light inside me fade away so many times and therefore, I felt more just like a "body" without any soul inside. I realized that enough was enough and I needed to do some deep digging inside myself to understand what I was facing and what NEEDED to be healed. Once I started healing certain aspects, blockages and traumas about myself, I started to feel like me again. This makes it my #1 most important thing to keep track of, my mental health!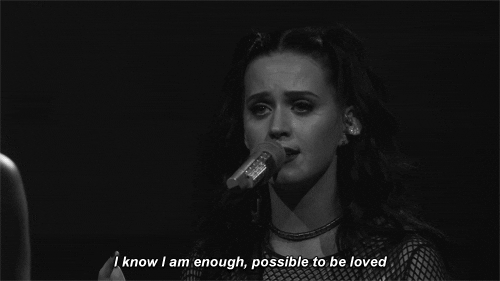 4. Meditation Is Key! Throughout the decade meditation wasn't something that was new to me, as I would meditate here and there and truly believed in the benefits of meditation, but I definitely wasn't on track. It took me some time to really place this key component in my daily routine but the benefits I saw in myself are just astounding! Meditating twice a day (once in the morning and once at night) gave me more energy, better sleep, better management of my moods and my head wasn't all over the place.
5. Journaling. Journaling is such a simple tool but I don't think many people are aware of how much power it truly holds. It's a way to throw out all the garbage that is stuck in your head and get it out on paper. It makes it easier to sometimes understand what I am feeling and WHY I am feeling that way. It brought so much perspective into my life and it also made me realize that my destiny is to help others heal themselves just like myself.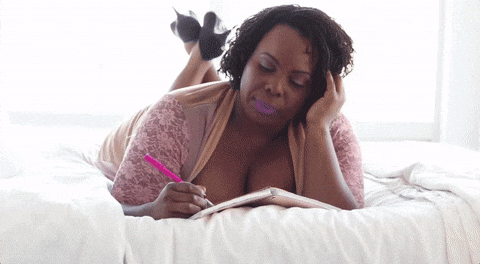 6. Be Patient. Patience, patience, patience - I feel like everyone is learning to be a master of this? -amirite? - in one way or another. I can't say I am a master of this YET (or will I ever be?) but throughout the decade I have learned the importance of patience and how many things in my life were trying to show me, how I just needed patience in order to see my results. Definitely as I am older and entering the new decade, I do feel more peace about things. I may not have them yet but I just know that faith mixed with a bit of patience, all those goals and desires will come!
7. Be Present. Along with patience, being present is a must! I believe those two go hand and hand with one another as being patient, one MUST be present. It's all about living in the moment of life and truly BEING there wherever you are. Enjoying each passing moment, no matter how big or small it may seem. This one came more naturally to me as when I would experience things I truly loved, I focused on really being there and enjoying it knowing that moment will soon end. I practice this state daily as it also helps me with my mood and overall well being.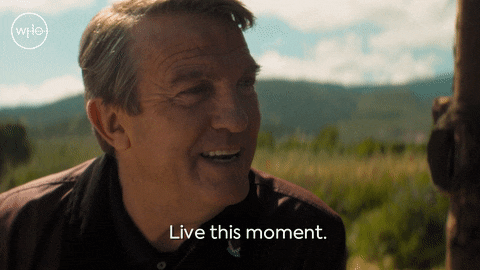 8. Let Go. Letting go, here's another one most struggle with. We often think once we let go, that thing or person won't ever come back to us but we need to understand that in the process of letting go, you allow something more beautiful to fill that space in. I have learned this one throughout the decade, letting go of relationships, letting go of friendships, letting go of things that weren't serving me anymore. And because I have let go so much, I have gotten to a point where I actually quite enjoy it. I enjoy letting go of things/people that aren't serving me anymore because I know that something wonderful will be replaced to fill its space.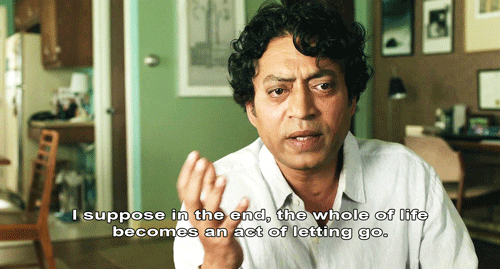 9. Keep Moving Forward. Heh. Funny way to put it starting 2020, right? But it's true, I believe that this is the one thing I have learned from a very early age. I was always the girl that no matter how hard it gets, I put one foot in front of the other, I never let myself fall and stay in that dark zone for too long. I always knew that I must get back up and go since staying in one area of your life does nothing for you and it won't ever bring anything to you. Every time I have fallen, I got myself back up, brushed the dirt off my shoulder and kept moving forward. Resilience is a deep and beautiful thing.
10. Identify Your Desires - Be Specific. Growing up, I was always very passionate and animated. I was driven, resilient and I would never left myself fall for too long as I previously explained. I believe because of those qualities, I always knew what I wanted and if I didn't I would put a lot of awareness in that area so I could understand what I wanted out of life. Throughout the decade though, I really got to understand just HOW specific you need to be when it comes to achieving your goals and desires. It's kinda like SCARY SPECIFIC, I didn't realize that I had to put EVEN more awareness and attention to my goals since I was the only person that I knew who would be more specific than anyone else, and then to find out that you needed to be more. Wow - it was a challenge but it was great! It's definitely one thing I will never overlook and always make time for to be specific in that area.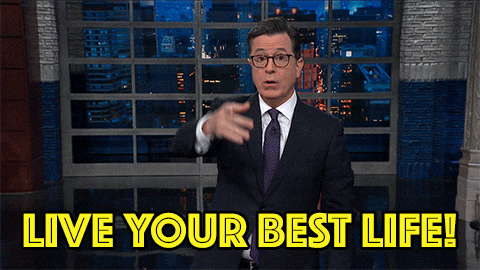 I hope you guys got some value out of this post and now could apply some or all of these lessons into your life when entering the brand new decade! It's an exciting time guys, I can just feel it and I know the people who truly apply these things and get super dedicated to themselves and their lives, those will be the ones achieving their life vision and many great things! Watch my video below for an auditory version of this and also just more information about all the things I have mentioned above.
Want to see more videos like this? Then Subscribe to my channel where I post how you can transform your life into a happy, uplifting & positive one! Lots of love, - Alexandra
IF you have been wondering what else there is to this life.. IF you are in a constant negative loop, repeating certain habits & lifestyle choices.. IF you aren't sure which road to pursue to find your purpose in life..
IF you have been wanting a better relationship, career, lifestyle etc..
IF ANY PART OF YOU has been asking for more, more guidance & support from an individual who can see your situation in a different light and GET YOU BACK TO A MORE HAPPY & FULFILLING LIFE.. or if you just want an accountability coach to help you UP-LEVEL in the next chapter in your life.. OR you know you have HIDDEN BLOCKS and you would like help into releasing them and re-wiring your brain.. Then let's do a discovery call together and see how we can help you !
Do you want to see more posts like this?! Then subscribe and get on the email list along with others who create a beautiful community of supporting each other, our dreams and helping each other grow!
Lots of Love xo
#lifelessons #selflove #personaldevelopment #selfimprovement #selfawareness